Dubai October 2023
"
I specialize in particularly fine
and minimalist designs.
Quality is the number one priority.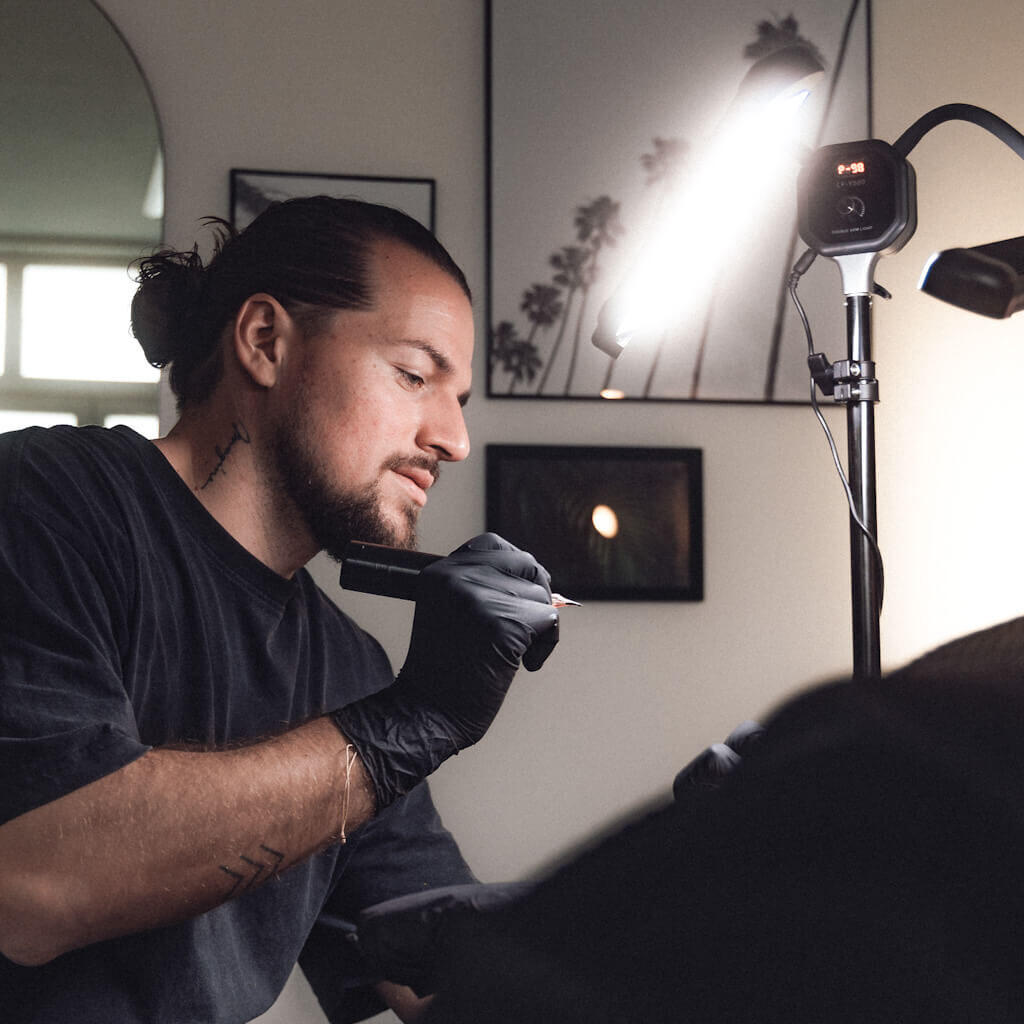 Good to see you
Hey, I'm Dominik, artist and designer from Berlin Germany. For over 10 years I practice my passion, the tattoo. Here I have specialized in fine lines and aesthetic designs. It is especially important to me to bring your wishes in the best quality and highest precision on the skin.
In addition, I have worked for over 20 years as a designer and have acquired in all this time a certain sense of aesthetics, which is constantly evolving.

For next October 23,
you can make your request now.
Appointments
Before we meet in Dubai, my sister-in-law Sam will make an appointment with you. Appointments are very limited as I am only in Dubai for two weeks.
If you send me a request for an appointment, I need the following information to calculate the effort and to give you a price.
– what would you like for a tattoo?
– Feel free to send me sample pictures that you like. You can also send me the link to a Pinterest pinboard.
– If you have very specific wishes, you can tell me them here. E.g. a certain style, complementary symbols or decorations. All the wishes you have, so I can design your perfect tattoo for you.
– How big and where would you like your tattoo?
After your appointment is made, you pay at least 50% of the tattoo to confirm the appointment. It is important for me to have each appointment fixed so I can plan my visit.
"
In the design process we develop together
your perfect tattoo. I will incorporate all your wishes
and implement them with my aesthetic sensibilities.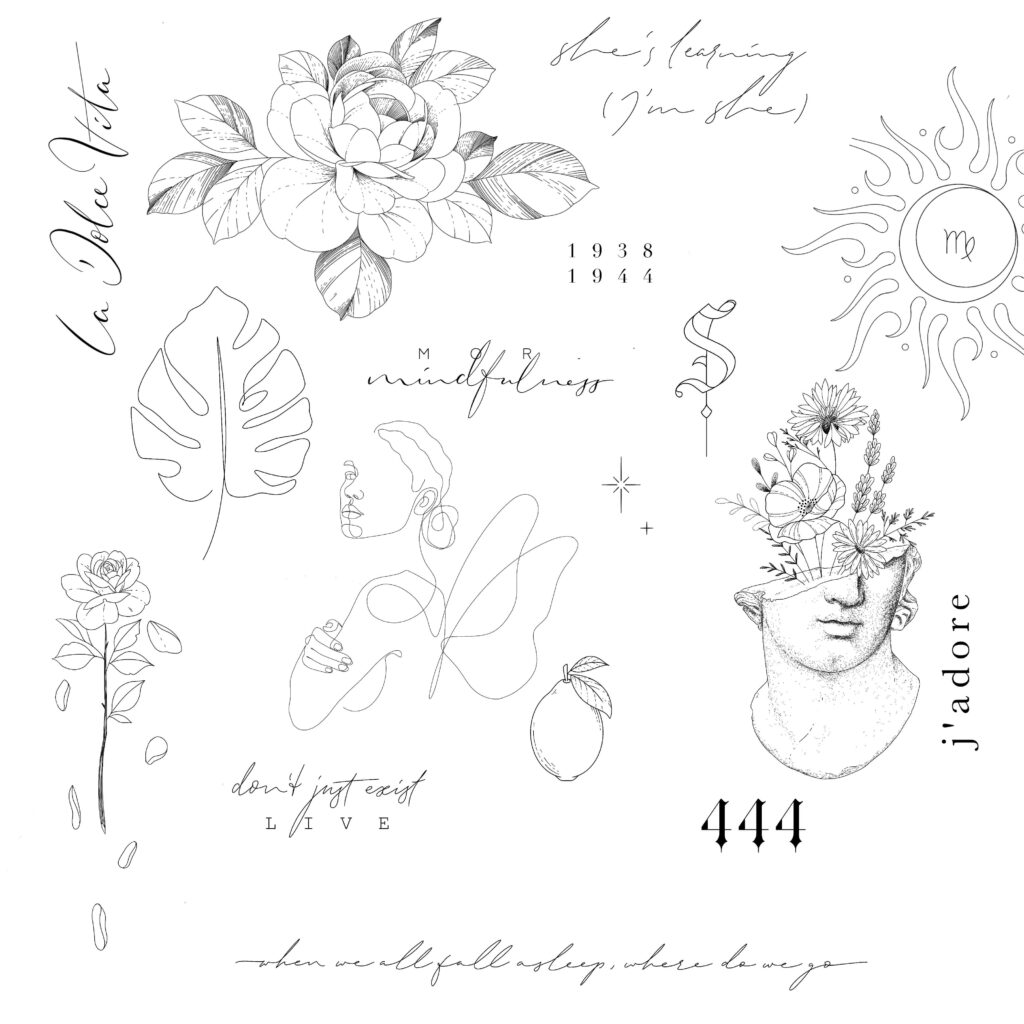 Design Process
Now that we have our appointment set, I will contact you about a month before to discuss your design. If your mail for our appointment already contains all the information for me, I will send you directly a first design. If details are still unclear for me, I will ask you again beforehand.
However, if you have a wish for which you do not yet have a concrete idea, I will advise you on this and make you a few suggestions.
After you have seen your first design, you give me feedback on it. Either you like it and you are 100% happy. Or you are not, in which case we will work on it until you are.
If you then have your final design, you can of course always write me before our appointment again, if you still have any change requests.
Tattoo appointment
For our appointment you come to me in my apartment in Dubai, where I tattoo you in a relaxed and private atmosphere. Before you should have eaten well and bring a good mood. The final size and position we then also determine and can also like to test different variants until you are 100% satisfied. Then we start with the tattooing. You do not have to be afraid of the pain, because I prick with the finest needles and only minimally injure the skin. When your tattoo is ready, I'll doctor you with a special plaster and tell you the most important things for the care.
I would be happy to meet you in Dubai and bring your story to your skin.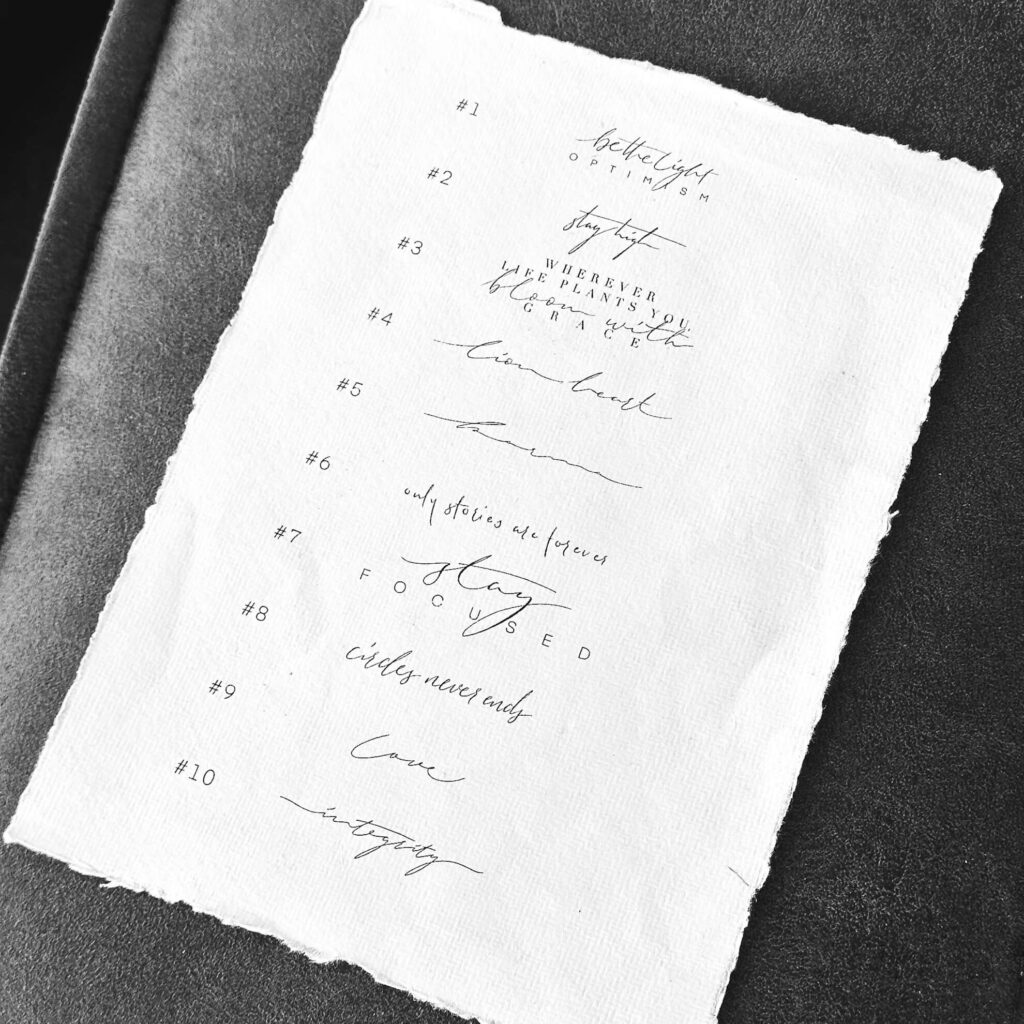 Typography
Fonts are one of my specialties. Especially when it comes to calligraphy, I can imitate any script or use one of my self-developed script. Here you can express all your wishes and I will develop the perfect font for you.
Because I write all scripts myself by hand, I can also take the scripts of, for example, a family member of yours and make them look as if they had written calligraphy themselves. But keep the peculiarities of their handwriting.
Typo x calligraphy
This is a combination of handwriting and calligraphy that I have developed. You can emphasize a word that is special to you.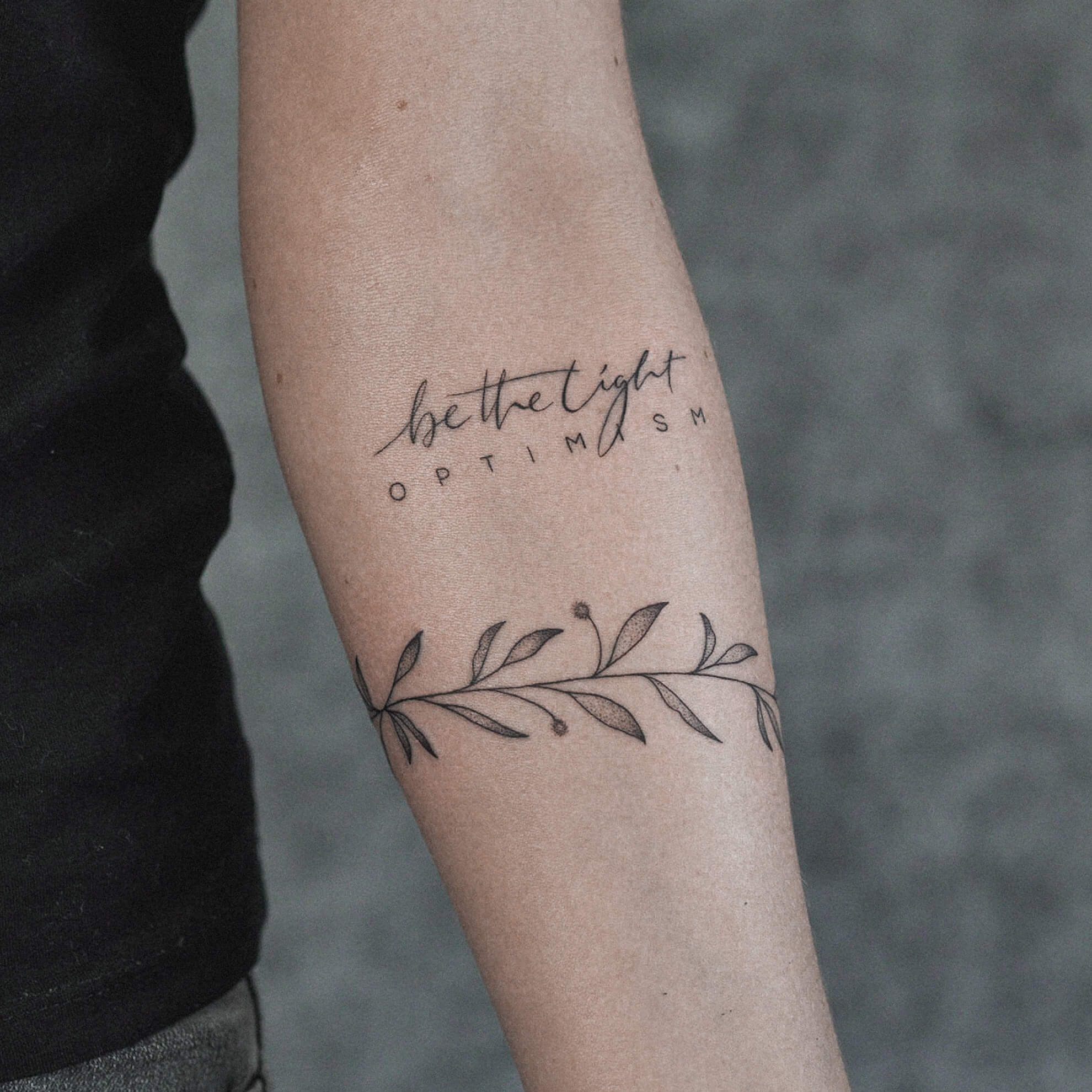 Typo bracelet
A quote, special names or single words can be elegantly wrapped around your wrist.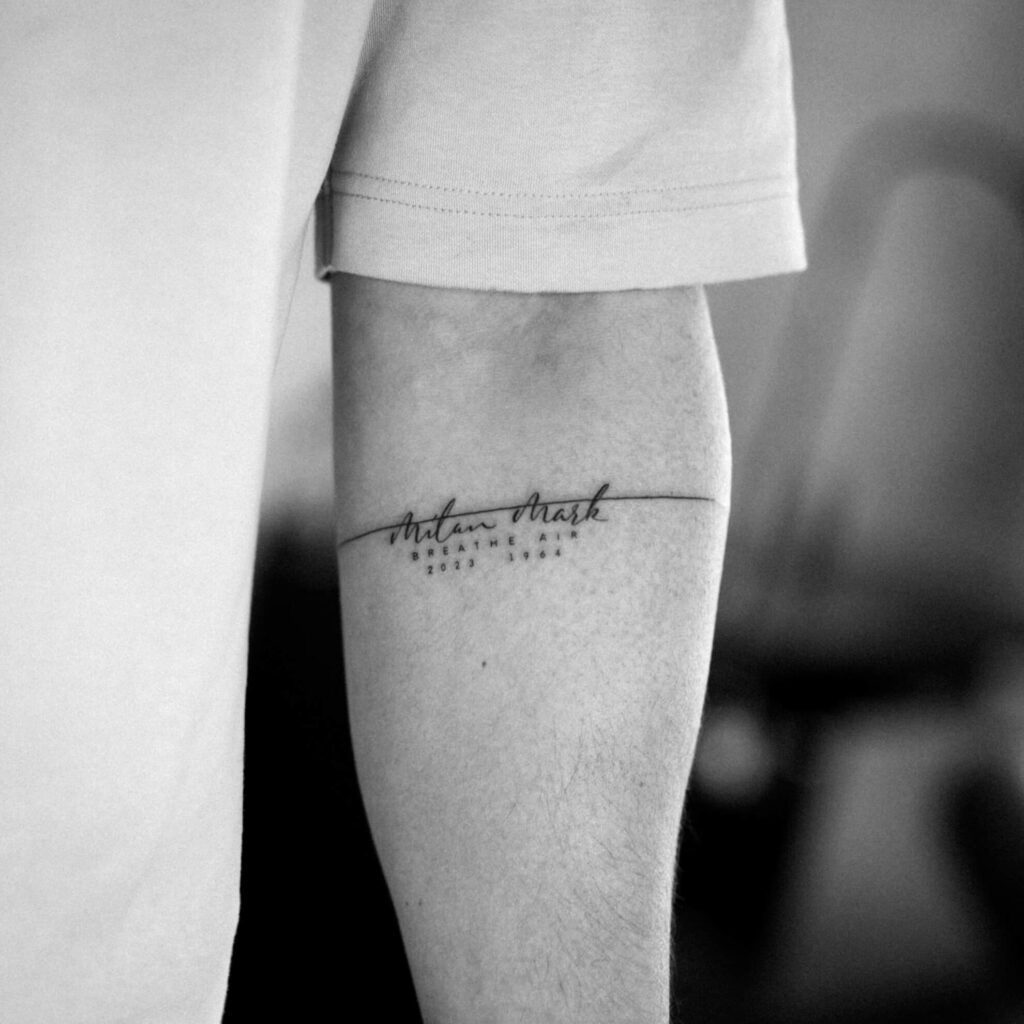 Travel
No matter what memory you have of places around the world, I bring them and your adventures to your skin.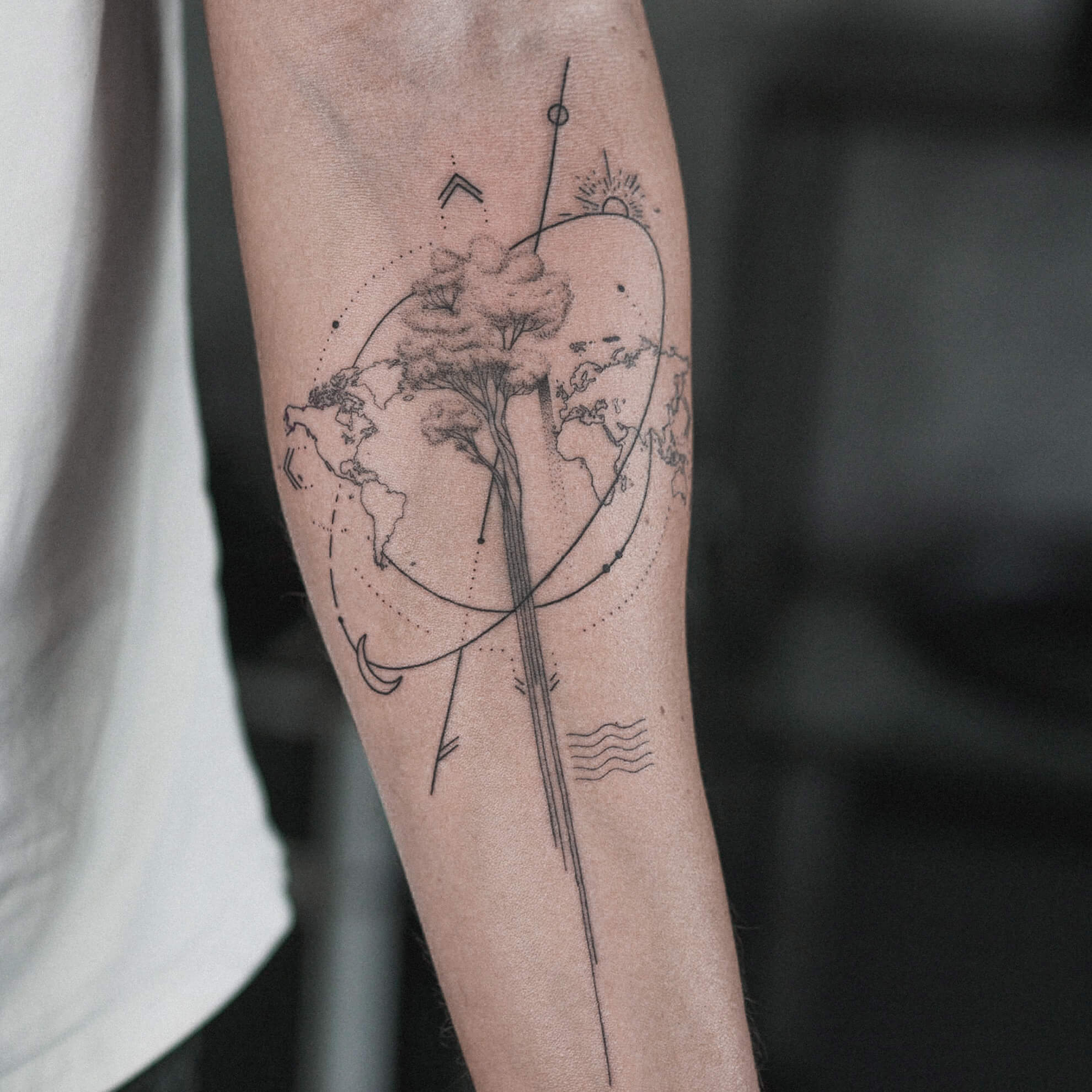 Microhashing
Many details come together here in the smallest of spaces. I tattoo everything with the smallest lines or dots.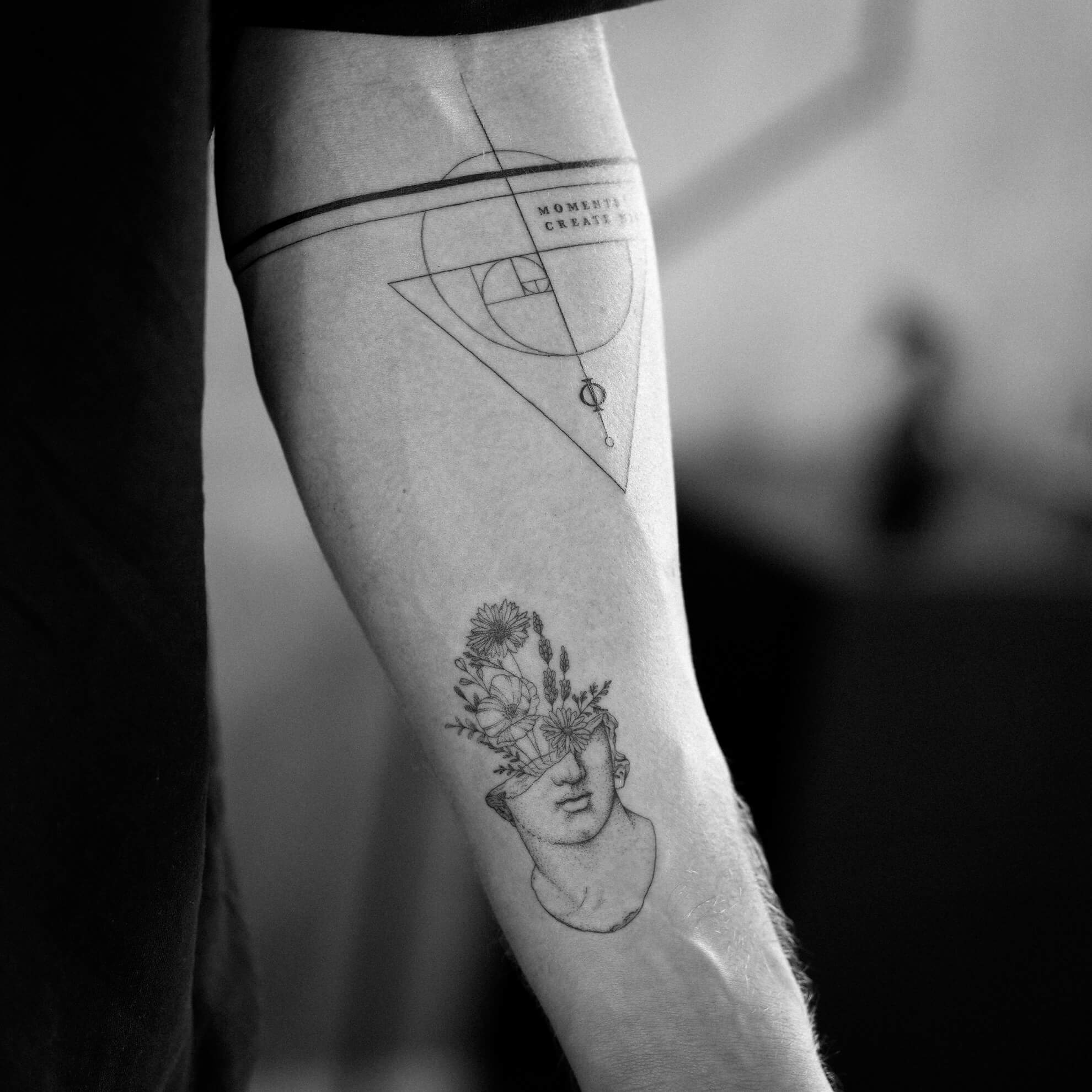 Minimal
Small tattoos, oneline tattoos or anything other minimalistic tattoos can I bring on your skin.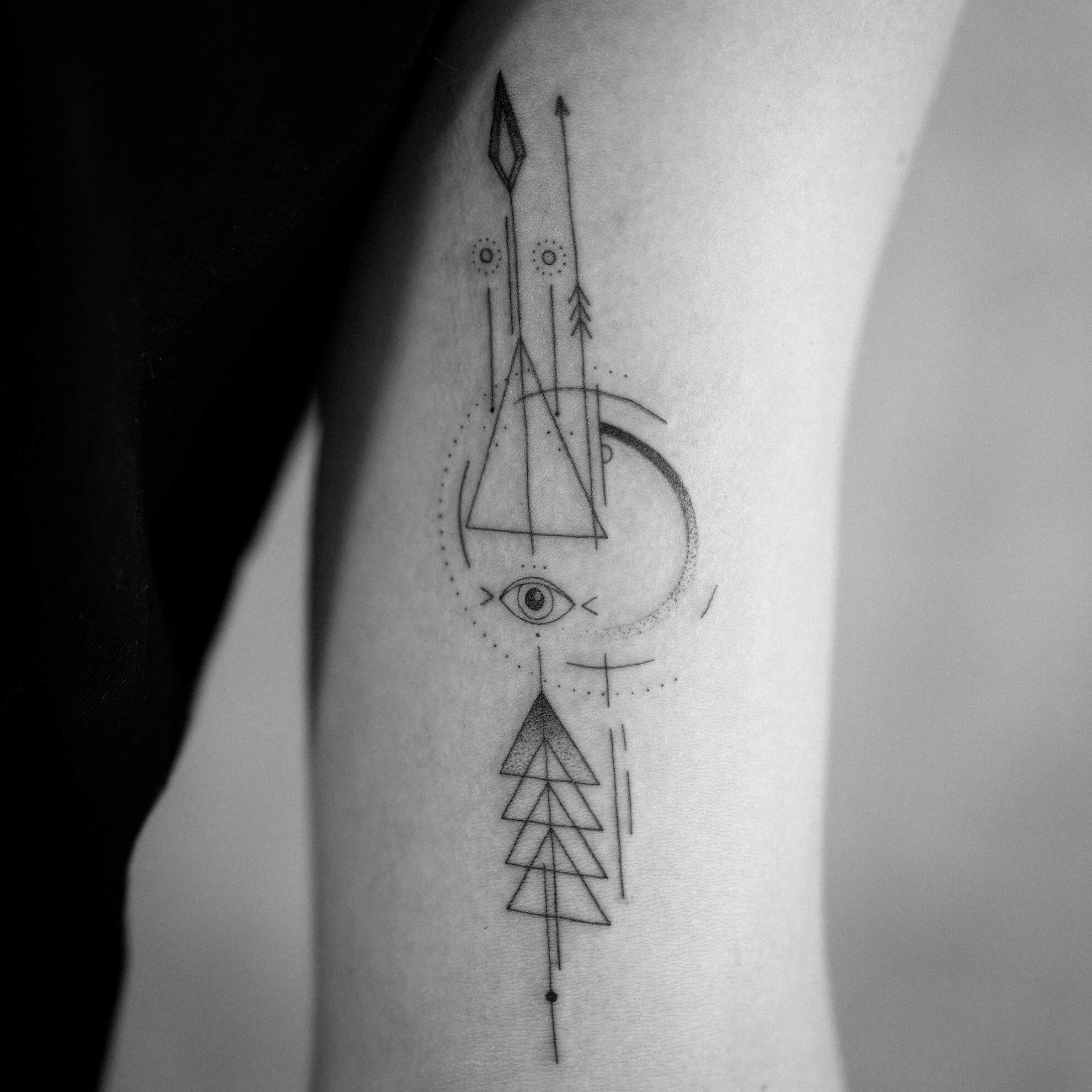 Everything you find here is only a small excerpt of my work. You can also like to look at my instagram account and advertise yourself.
I look forward very much to your message